Switchin' to Glide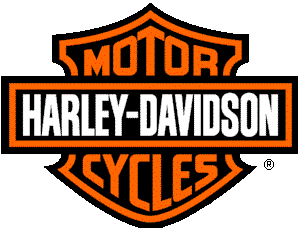 I've had bikes for 50 years, my current favourite is my 1995 Dyna Wide Glide. There is NOTHING like the sound of a Harley V Twin.
Stock it looked like this - it came with the very rare factory bumble bee paint scheme.
Almost everything on the bike has now been modified to suit my tastes, only the frame and paint scheme remain stock (new wider front fender was painted to match). Latest addition is a set of Rinehart pipes to replace the rather loud and inefficient drag pipes that were on it before.
Although the Wide Glide is more of a cruiser than a tourer - it's still very comfortable on long trips and you can pack a lot of stuff on there when you want to.
Every Harley should have a security system - this one is also called "Harley"
The Other Bikes
Over the years I have had 6 Suzuki's, 4 Honda's and a Kawasaki. Memorable ones were the 64 Suzuki 80 (first bike), 66 Suzuki X6 Hustler (first fast bike), 72 Honda 750 (first 4 cylinder bike) several more Hondas and the 78 Suzuki GS1000E - which I still have. They all seemed to have ended up at a drag strip at some point.
The GS1000 was the fastest production bike you could buy that year, but it wasn't long before it ended up at Rocket Performance in Toronto, heads ported and polished, crank trued and welded, Yoshimura 1100cc kit with Mikuni smooth bore carbs and a Kerker exhaust. It took home a lot of silverware from the drag strips around southern Ontario.

The Suzuki and I had a "falling out" in 1983, I rebuilt it as a touring bike but it still has the Yosh kit in it - pretty quick for a tourer!
I didn't ride that much for a number of years but then got the urge again and bought the Dyna Wide Glide as it's a cruiser and not a go fast bike. What I find interesting is the difference in size of the two bikes - I always thought Harleys were BIG bikes but the Suzuki is actually bigger!!

The pit bike
The pit bikes actually - both have now been restored.

Back to Home Page